Making Ed-Tech a Habit Through Student Rewards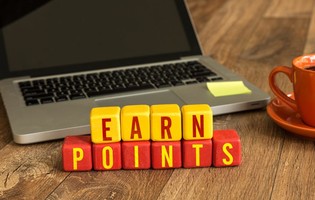 ---
In my last post, I discussed the importance of finding a cue, or an emotional trigger, to encourage the use of ed-tech as a habit. Equally important is the necessity to incorporate psychological rewards to inspire the feedback loop necessary to foster new habits.
The trick here isn't to introduce entirely new systems of rewards; rather, as Charles Duhigg points out in The Power of Habit, effective habit formation involves pinpointing preexisting psychological cues and rewards and replacing old habits with new ones.
If you're targeting high school students like we are at SmartyReader, it's important to recognize that consumption of media–especially social media–is one of U.S. teens' most entrenched habits. Ninety-one percent of teens report that they visit the Internet almost daily, 71 percent use Facebook, and over half use Instagram.
These activities likely don't contribute to students' academic success, so if your app is intended for use outside of school, social media use is an ideal habit to replace.
Making Inroads in Social Learning
But how do you beat out a SnapChat notification? Part of the issue lies in the short span of time between cue and reward, especially when it comes to social media. Learning is inherently a more deliberate activity, after all. But with technology, we can break down instruction into bite-size chunks and implement obvious cues and rewards on either side of the learning experience.
If you're trying to cultivate independent use of an app like we are at SmartyReader, the more challenging code to crack is inspiring a habit loop of consistent use in the first place.
This is the piece we're still working on. But one avenue to success appears to involve two important realities: making learning social, and inspiring a deep-seated belief in the habituated learning process itself. Without these two aspects–as Duhigg asserts in his book–it's easy to revert to previously entrenched habits.
That's why finding obvious cues and rewards is just as important as pinpointing students' deep-seated hopes and desires. From there, it's a matter of inspiring belief through a marketing storyline grounded in how your target market's peers have realized those hopes through use of your technology.
And if you figure that out, all bets are off.
Ready to get started with SmartyPrep?